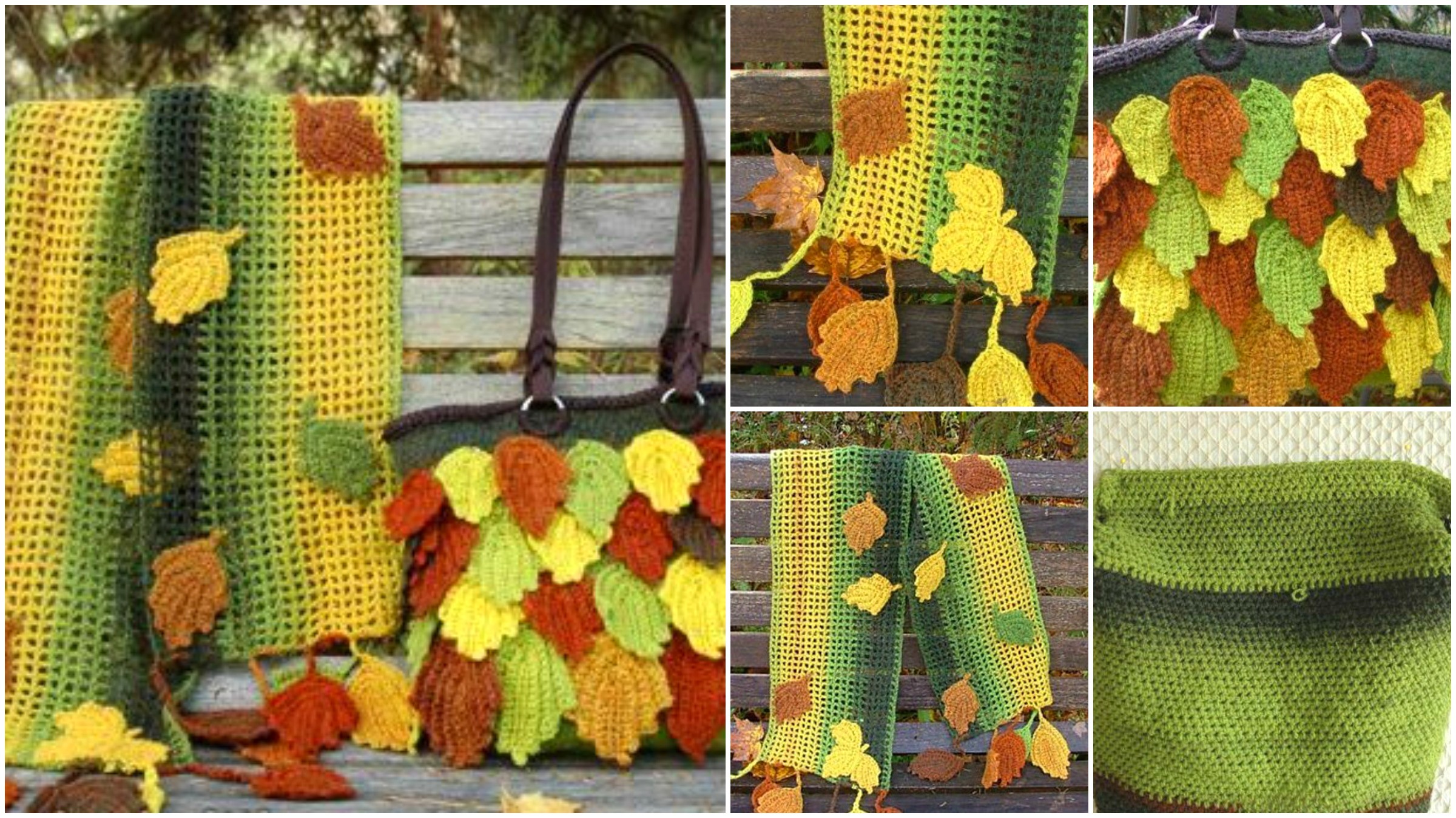 Explore elegant and beautiful Fall Leaves Scarf And Handbag pattern today on www.crochet-ideas.com. It is an amazing idea about your hobby and we hope you will enjoy it. These two accessories are associated with delicacy and colors of autumn. Their design is sophisticated and stylish.
Firstly, let's talk about scarf, which is distinguished by its originality. In addition to this scarfs visual charm, it is very comfortable, cozy and warm. Autumn colors and small leaves make it so special.
As for bag – bags are our favorite accessories. This adorable handbag is very practical and fashionable.
You can crochet only a scarf or a bag, or just make and wear it together. It is up to you!!! No matter which one you decide to make, by all means you would be able to express yourself and highlight your personality!!! Have fun and start crocheting right now.
Click here for Fall Leaves Scarf Pattern
Click here for Fall Leaves Bag Pattern